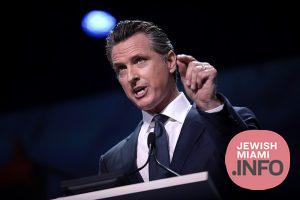 California Gov. Gavin Newsom Launches Ads Urging Floridians to Leave State
California Gov. Gavin Newsom launched a Golden State ground attack in Florida on Monday, releasing an ad urging Sunshine State residents fed up with Republican Gov. Ron DeSantis to pack their flip-flops and head west.
Newsom bought $105,000 worth of spots that began airing on Fox News in Florida, spurring chatter about a potential 2024 presidential run — especially if Joe Biden opts not to seek a second term.
Read More at the New York Post