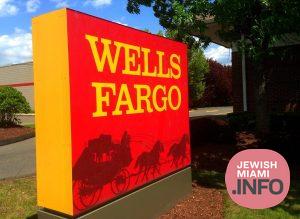 CapitalOne and Wells Fargo Follow Bank Of America, Change or Eliminate Fees
by JewishMiami.info
A move by Bank of America to reduce Overdraft fees has triggered other banks to follow suit, with CapitalOne and Wells Fargo already announcing changes.
"We're the sixth-largest retail bank in the U.S. and this will affect every checking customer that we have," says Peter Boyer, a senior vice president at Capital One.
Boyer is referring to the banks plan to make overdraft protection free for all its customers.
Wells Fargo also made it announcement on Tuesday, saying that it will give customers earlier access to direct deposits, a 24-hour grace period before incurring any overdraft fees and the elimination of non-sufficient funds fees by the end of the first quarter, according to CNN.
"Core to Wells Fargo's evolution is making sure we stay focused on our customers, first and foremost," said Mary Mack, CEO of Wells Fargo Consumer and Small Business Banking, in a statement. "The enhancements we're announcing today add to changes we've made previously and give our customers more choice and flexibility in meeting their needs."
The changes were prompted by Bank of America, which announced a series of changes starting in May of this year, including slashing overdraft fees from $35 to $10 and eliminating bounced check fees.