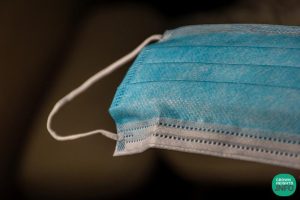 CDC Asks DOJ to Appeal Ruling to Bring Back Mask Mandate on Planes, Trains
The Centers for Disease Control and Prevention on Wednesday asked the Justice Department to challenge a court ruling that invalidated a long-running rule that forced plane and train passengers to wear masks.
The CDC ended 48 hours of uncertainty after federal officials stopped enforcing the rule late Monday and President Biden said "that's up to them" Tuesday when asked if people should keep wearing masks on planes.
The Justice Department did not immediately appeal Florida US District Judge Kathryn Kimball Mizelle's Monday ruling that the CDC overstepped its authority by imposing the mask rule — with Biden administration lawyers saying they would defer to the CDC.
Read More at the New York Post