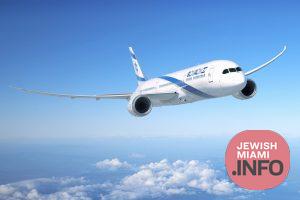 Chaim V'Chassed: US Citizen Announcements from the Jerusalem Embassy and Tel Aviv Branch Office
As detailed extensively by Chaim V'Chessed, consular services at the US Embassy in Jerusalem and the Branch Office in Tel Aviv have been snarled since the onset of the Corona pandemic. For periods of time, these offices were closed for all but emergency appointments. These closures, in turn, created considerable backlogs, which still exist today.
Now, the US Embassy is making strides to streamline its services. Chaim V'Chessed is happy to share three important announcements which will hopefully contribute to a smoother and speedier experience when dealing with the US Embassy in Jerusalem and the Branch Office in Tel Aviv.
Appointments to Be Released
Over the past two years, it has become extremely difficult to obtain passport appointments at the Jerusalem or Tel Aviv locations. On Wednesday, October 26, 2022, a large number of passport and Consular Report of Birth Abroad (CRBA) appointments will be released for the months of December, January, February, March, and April.
Additional appointments will be released every Wednesday, between 3PM-4PM.
Video Appointments for Reports of Birth Abroad
The Embassy is experimenting with video appointments for CRBAs (Consular Reports of Birth Abroad). Under this scheme, no in-person appointment needed for children under the age of three, if a) both parents are U.S. citizens, and b) one member of your family already has had a passport/Consular Report of Birth/visa processed by Embassy Jerusalem or Branch Office Tel Aviv in the past.
Secure video interviews are available with staff from Jerusalem and Tel Aviv, and only one parent needs to come to that consular section to submit the required forms. The child does not need to come to the in-person appointment.
See here for more details.
New ACS Online Inquiry System
Beginning October 24, all routine and non-emergency inquiries will need to be submitted via a new online inquiry system. The two email addresses (JerusalemACS@state.gov and TelAviv@state.gov) will be reserved for only emergency (life or death) communication. Any routine and non-emergency emails will be redirected to the online inquiry system. Officials point out that questions regarding the status of passports or CRBAs are not considered life and death, and must be submitted via the online form.