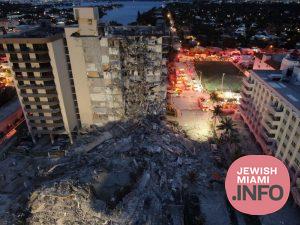 Champlain Tower Condo Owners To Get $83 Million in Settlement
by JewishMiami.info
Following an emotional set of hearings, a Florida judge approved an $83 Million settlement for the condo owners of the Champlain Towers that collapsed last year.
According to WSVN, the settlement was originally drafted in February, with nearly $50 Million coming from Insurance payout while the other $33 Million coming from the sale of the property.
The collapse shook the Surfside community this past July with painful news that 98 people had died in the collapse.