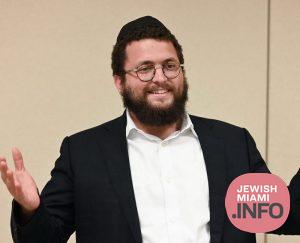 Cheder Chabad Announces New Boys Principal For Upcoming Year
With much excitement and joy, Cheder Chabad announced the promotion of Rabbi Zash Itkin as their new Boy's Principal.
"With an impressive background in education and program development, Rabbi Itkin joined Cheder Chabad Florida, and quickly became a most beloved Rebbi," the Cheder wrote on Facebook. "His positive disposition and genuine warmth enabled him to connect to and empower each student."
A natural leader and creatively gifted, Rabbi Itkin began to implement innovative schoolwide programming. As his initiatives successfully took off, his immense passion for chinuch and impressive management skills quickly became apparent.
"In his new role as principal of the boy's division, Rabbi Itkin will lead our staff in engaging and relatable educational methods, while providing them with skills to uplift each student with compassion, warmth, and joy!"