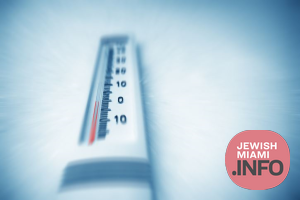 Cold Spell to Plunge Temperatures Across Florida
by JewishMiami.info
Temperatures across Florida are expected to plunge this week, with cold as low as the 40's forecast.
The cold front is expected to stick in the area through Thursday, with temperatures gradually warming as rain arrives towards the end of the week.
Another cold spell could arrive this shabbos, bringing the temperatures back down through the weekend.