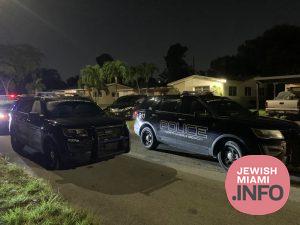 Dangerous and Violent Man Arrested In North Miami Beach After Lunging At A Jew With Knives
by JewishMiami.info
A dangerous and violent man whose anti-Semitic attack shocked the North Miami Beach community is in custody after he attacked a Jew while armed with knives.
"He was chasing Jewish people around the neighborhood with knives screaming all Jews should die," one resident said. "He approached me and my younger brothers with sharp knives in both hands."
The attacker, identified by police as 32-year-old Christopher Luke Tika Singh, was a resident of the area, and according to the neighbors had never been thought of as a problem before.
Originally from Pakistan, Luke only recently began vandalizing Jewish people's homes and accosting them with anti-Semitic rhetoric on the streets.
Singh faced a judge in court Wednesday, where he was charged with five counts of aggravated assault with a deadly weapon with prejudice.
"This is not an isolated incident. He has been arrested for very similar things in the past," WSVN reported the prosecutor said during the court proceedings.
For now, Singh will remain behind bars pending a further hearing on a bond for release.