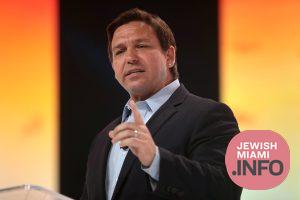 DeSantis Activates State Guard as Migrants Flow into Florida
Florida Gov. Ron DeSantis on Friday mobilized the state national guard to help local officials respond to a large influx of Cuban migrants landing in the Florida Keys.
DeSantis, a Republican, activated the Florida National Guard and directed state law agencies to assist in the Keys through an executive order in response to the arrival of more than 700 mostly Cuban migrants over the New Year's weekend alone.
In a statement, the governor criticized Democratic President Joe Biden and the federal government's immigration policies and response to the migrants landing in the Keys.
Read More at the New York Post