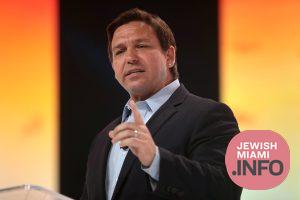 DeSantis Privately Acknowledges He Will Run for President in 2024
Florida Republican Gov. Ron DeSantis has told people in private that he will launch a campaign for the White House later this year, according to a report.
While DeSantis, 44, has not publicly said that he will enter the 2024 fray, the Washington Post reported on Thursday that in recent private conversations with allies, the governor of the Sunshine State has described his presidential candidacy as a certainty.
DeSantis, who was re-elected in a landslide last November, is not expected to announce his entry into the 2024 race until after the Florida state legislative session ends in May.
Read More at the New York Post