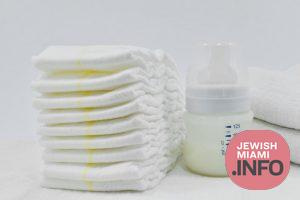 Diapers and Children's Clothes Become Tax-Free in Florida
by JewishMiami.info
Have a kid? Your life may have just become a little bit cheaper.
A State budget that was passed on Monday included an exemption of State tax for diapers, clothes, and shoes for children under the age of five.
The new exemption is scheduled to go into effect on July 1st.