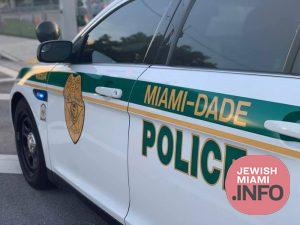 Driver License Task Force Final Report approved by Board of County Commissioners
Today, the Board of County Commissioners approved legislation sponsored by District 5 Commissioner Eileen Higgins to implement the recommendations from the Driver License Task Force (Task Force) Final Report. The final report includes seven recommendations to clear the backlog of non-dangerous drivers. The specific recommendations are as follows:
Reinstate Eligible Drivers
Create a Driver's License Compliance Court
Safely Reduce Driving With a Suspended License Arrests for Failure to Pay
Develop Contactless Compliance Tools
Improve Communication and Customer Experience
Simplify Payment Process
Establish Tracking and Oversight through the Mayor's Office
"I am so proud of the work of the Task Force and their resolute commitment to pursue real, tangible change for so many of Miami-Dade's residents. The solutions identified will restore people's access to economic opportunity and put them back on the path to success," said Commissioner Eileen Higgins. "Now that the Task Force has issued its final report, the real work begins to implement its recommendations. I promise to continue to champion improvements locally and at the state level."
The work of the Task Force was a comprehensive, whole-of-community effort to address a problem impacting hundreds of thousands of County residents. In fact, according to the Eleventh Judicial Circuit Administrator's Office, there are more than 600,000 outstanding driver license suspensions in Miami-Dade County. An overwhelming majority of these suspensions are unrelated to the person's ability to drive a car, but rather for failure to pay fees and fines. The Task Force, which included a broad range of current and former public officials, engaged in a review of driver license suspensions in Miami-Dade and identified policies to reduce them by making it easier for residents to pay what they owe, as well as other proposals related to the areas of study.
"As Chairman of the Driver License Suspension Task Force, I could not be more proud of the excellent work the members took part in to make Miami-Dade a more just place for its residents," said Judge Steve Leifman. "This report produces tangible solutions to challenges that have gone unaddressed for far too long, and I look forward to helping implement them over the coming months and years."
After 15 months of hard work from 11 dedicated members and the support of local organizations, the Task Force has provided a clear understanding of the issue and its root causes, as well as a roadmap towards solutions that make the system less onerous for residents. The Task Force and their recommendations will allow the administration to work towards two important goals: Help tens and thousands of non-dangerous drivers get their licenses back and create proactive processes and payment plans that help people stay in compliance and pay what they owe. In addition, the legislation adopted by the Board directs the administration to allocate sufficient funds in the proposed Fiscal Year 2022-2023 County Budget to support the recommendations in the Final Report, and to track the progress of the implementation of the recommendations in the final report by providing regular updates.
"Too many of our drivers have had their licenses suspended for reasons that have nothing to do with road safety," said Miami-Dade County Mayor Daniella Levine Cava. "This not only puts them at risk of further penalties, but makes it harder for them to keep their jobs and take care of their families. It also leads to increased insurance rates for our entire community. I fully support the recommendations put forward in this report, and my administration will work to implement them quickly and effectively. Let's get people safely back on the road and back to work."
Data shows that a disproportionate number of drivers with suspended licenses in Miami-Dade are from low-income zip codes where residents may not have the financial resources needed to repay their debt, especially if they lost their job as a result of a license suspension. That's why the work of the Task Force was supported by The Miami Foundation, Health Foundation of South Florida, and Uber.
"As a foundation dedicated to improving health in underserved, vulnerable South Florida communities, we know that without access to economic opportunity people cannot live fully healthy lives," said Health Foundation of South Florida President and CEO Loreen Chant. "That's why we are proud to support the Task Force. Their work is critical to helping thousands of South Floridians whose ability to drive legally has been removed solely for economic reasons. Addressing this issue in a meaningful way will put more people on a path to prosperity, which we know is the same path that leads to good health."