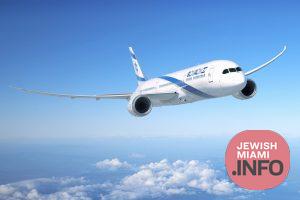 El Al Receives Official Permission to Fly Over Saudi Arabia
El Al has received official permission from Saudi Arabia to fly over its territory, Kan 11 reported Wednesday evening.
The approval went into effect on Wednesday, and will significantly shorten the duration of eastbound flights. At this stage, El Al is waiting to receive technical permission from Oman to begin operating the flights.
It is expected that beginning next week, the duration of flights to Thailand will drop to eight-and-a-half hours, and Arkia's flights to Mumbai and Goa will shorten to approximately five hours and fifteen minutes.
Read More at israelnationalnews