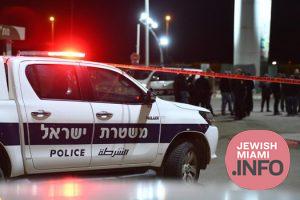 Elderly Woman Murdered in Holon Terror Attack
Authorities on Wednesday identified the victim of Tuesday's deadly terrorist attack in Holon as 84-year-old Shulamit Rachel Ovadia, a resident of Holon who lived near the scene of the attack.
Earlier Wednesday morning, police announced that they had found the body of the terrorist responsible for Tuesday's attack.
The terrorist, 28-year-old Musa Sarsur, a resident of the Palestinian Authority-administered town of Qalqilya, was found dead at a construction site on Bar Kochva Street in Tel Aviv.
Read More at israelnationalnews