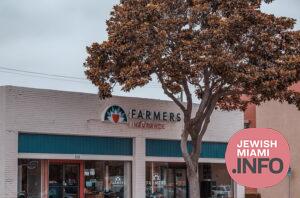 A Farmers Insurance company office along Main Street in Santa Maria, California.
Farmers Pulls Out of Florida Property Insurance Despite Efforts to Stabilize the Market
Farmers Insurance became the latest property insurance company to pull out of Florida on Tuesday despite repeated efforts by Republican Gov. Ron DeSantis and the Legislature have made to try to calm the volatile market that is making homeownership less affordable.
Farmers informed the state that it is discontinuing new coverage of auto, home and umbrella policies. The company said in a statement that the decision affects policies issued through its "exclusive agency distribution channel." It said there will be no effect on 70% of current policies in Florida.
Read More at WSVN