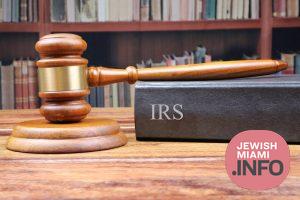 Federal Court Bars Three Florida Tax Return Preparer and a Business From Preparing Tax Returns and Orders Them to Disgorge Ill-Gotten Gains
A federal court in Miami, Florida, has entered permanent injunctions against Rudy Aly, Rhonda Hudge, Cindy Odige, and TUPS Tax, LLC, barring them from preparing federal tax returns for others and owning or operating a tax preparation business. Aly was enjoined after failing to respond to the United States' complaint. Hudge, Odige, and TUPS Tax consented to their injunctions.
The court also ordered that Aly disgorge $406,071.43, representing the proceeds that he received for preparing false or fraudulent tax returns from 2018 to 2020. The court also ordered Hudge to disgorge $15,562.75, and Odige and TUPS Tax to disgorge $48,000 based on their settlement agreements with the United States.
In the complaint, the United States alleged that Aly and Hudge prepared tax returns that included fraudulent claims for the Earned Income Tax Credit (EITC), often based on fabricated business income or expenses or bogus household help income. The complaint also alleges that Aly and Hudge prepared tax returns that falsely claimed credits for residential solar energy improvements and education expenses. Odige signed and filed fraudulent returns prepared by Aly, the complaint alleges.
As part of their settlements, Hudge and Odige did not admit to the allegations in the complaint but agreed to injunctions and to pay disgorgement.
Deputy Assistant Attorney General David A. Hubbert of the Justice Department's Tax Division made the announcement.
As the 2023 tax season continues, taxpayers seeking a return preparer should remain vigilant against unscrupulous tax preparers. The IRS offers tips on how to accurately file returns and how to choose  a tax return preparer, as well as steps taxpayers can take to get a jumpstart on filing.