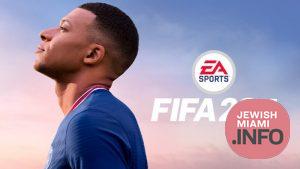 FIFA announces Miami as Host City for World Cup in 2026
FIFA – the governing body of international soccer – announced Miami-Dade as one of the U.S. hosts for FIFA World Cup 2026™ matches. Local matches will take place at Hard Rock Stadium in Miami Gardens.
The 2026 World Cup will be held throughout North America, across Canada, the United States, and Mexico.
"Miami-Dade is the ideal community to host the 2026 World Cup," Miami-Dade County Mayor Daniella Levine Cava said. "Our residents hail from every corner of the world, creating a vibrant metropolitan area unlike any other in the United States. Soccer runs through the veins of our county. After years of collaboration with partners across the region, we couldn't be more proud to welcome FIFA to Miami-Dade."
Miami was selected from 16 cities across the United States that submitted bids to host World Cup matches. Each city is expected to host up to six matches, with the exact schedule yet to be determined. Hard Rock Stadium was built to FIFA specifications, and has hosted several high-profile matches, including the highest grossing soccer match in North American history, El Clásico between Real Madrid and FC Barcelona, in 2017.
A press conference is planned for tomorrow, Friday, June 17th at Hard Rock Stadium at noon. Statements from elected officials and involved parties below.