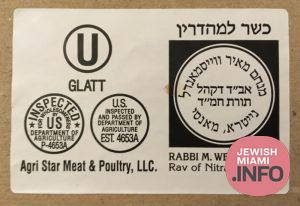 First Stage of Kashrut Reform Takes Effect In Israel
The first part of the kashrut reform initiated by the Minister of Religious Affairs, Matan Kahana, will take effect Sunday morning.
Israel Hayom reported that as part of the first stage of the reform, any religious council will be able to provide kashrut supervision services anywhere in Israel, as stipulated in the coalition agreement.
In exactly one year, the reform will be fully completed, with the opening of a full-fledged kashrut market to private corporations, which will provide supervision services in place of the religious councils.
Read More at israelnationalnews