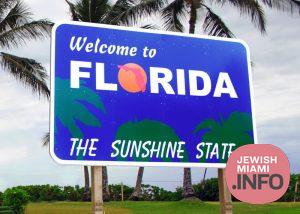 Florida Bracing for New Influx of Residents Fleeing Blue States after Dems' Election Success
The Sunshine State is preparing for a different sort of blue wave.
Continuing years of scorching population growth, Florida is bracing for a fresh batch of disgruntled citizens fed up with spiraling crime and high taxes to move in from Democratic strongholds.
Figures obtained by The Post show that through August, a record 41,885 New Yorkers already swapped their licenses for the Florida version, a commonly used indicator of demographic trends. That figure was 21,277 for California, 16,970 for Pennsylvania and 16,846 for Illinois.
Read More at the New York Post