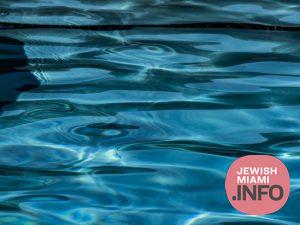 UPDATED: Florida Division of Emergency Management Issues Updates on Southeast Florida Flooding
Update: Fort Lauderdale-Hollywood International Airport is closed Thursday; officials say they are targeting reopening as early as Friday morning. Passengers are reminded to call their airline before going to the airport.
In response to significant flooding in southeast Florida, Governor Ron DeSantis has issued Executive Order 23-65 declaring a State of Emergency in Broward County. The State Emergency Operations Center remains activated at a Level 2 in response to Hurricanes Ian and Nicole, Mass Migration, and unprecedented flooding in southeast Florida. While Broward County has not requested assistance from the state, the Florida Division of Emergency Management has deployed the following:
FDEM has deployed staff to support local efforts including collecting damage assessment data in Broward County.
FDEM Director has been in contact with the Broward County Emergency Management Director and the Ft. Lauderdale City Manager to offer further support and coordinate future damage assessments.
Rainfall totals of 4-8 inches have fallen over southeastern Broward County and northeastern Miami-Dade County, with the heaviest rainfall amounts of 15-25 inches estimated through the Fort Lauderdale metro area. The Florida Division of Emergency Management (FDEM) and Ft. Lauderdale International Airport's Florida Severe Weather MesoSTEM Network, which provides hyper-accurate local data, has registered 25.87 inches of rain. A Flood Watch remains in effect for coastal and metro Broward and Miami-Dade Counties until 8:00 PM EDT this evening.
In addition to the unprecedented flooding, the National Weather Service confirmed two EF-0 tornadoes from yesterday's event. The strongest tornado was just southwest of the Fort Lauderdale-Hollywood International Airport, and the second one was located just west of I-95 and north of Sheridan Street.
Dania Beach Tornado (EF-0); estimated peak winds of 85 mph
This tornado caused tree damage before crossing into a mobile home community east of I-95. Metal siding and roof damage was noted through the community. Tornado path length of 0.58 miles was measured.
Sheridan Street Tornado (EF-0); estimated peak winds of 65 mph
Minimal damage was noted in a very small level, mainly impacted tree-top level.

Broward County has activated their County Emergency Operations Center to a Level 2.
Other state efforts include:
Department of Transportation
FDOT assisting local agencies with crews and equipment to help reduce flood waters at multiple locations in the area including the New River Tunnel (U.S. 1).
FDOT crews have been activated to perform damage assessment surveys.
FDOT is assisting local agencies with crews and equipment on traffic signal outages.
FDOT has posted messaging to digital signage advising of the airport closure and road closures caused by flooding in downtown Fort Lauderdale.
FDOT crews are providing assistance at locations where lane closures or full road closures are necessary to ensure motorists can safely get by or have appropriate detour signage to follow.
Fort Lauderdale-Hollywood International Airport is currently closed, however, it is anticipated to reopen as soon as tomorrow, April 14.
Port Everglades remains open. Currently, Port Everglades is assessing damages and FDOT is assisting with repairs to a leaning a pole on property.

Cape Canaveral is supporting in fuel distribution to prevent fuel shortages in south Florida.

Real-time traffic updates including road closure information can be found at FL511.com.
Florida Highway Patrol
FHP is increasing staffing to coordinate coverage in response to the flooding and in anticipation of additional storms forecasted in the area.
FHP is actively staffing multiple Broward County entrance and exit ramps off Interstate 95 due to standing water.
FHP staffing the State Emergency Operations Center to support flooding response efforts.