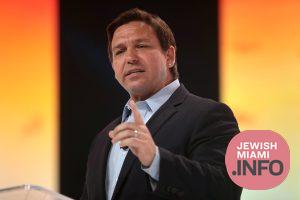 Florida Gov. DeSantis Signs 15-Week Abortion Ban Into Law
Florida Gov. Ron DeSantis signed a 15-week abortion ban into law on Thursday, joining several other Republican states that have imposed similar restrictions on the procedure.
The new law — which will go into effect July 1 — will prohibit abortions past 15 weeks, a dramatic cut from the current limit of 24 weeks.
Read More at the New York Post