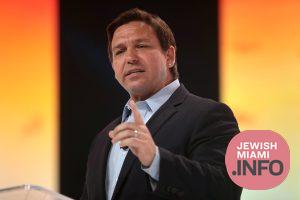 Florida Gov. Ron DeSantis vows to fight Biden's 'Ministry of Truth'
Florida Gov. Ron DeSantis on Friday vowed to fight back against the Biden administration's new Orwellian disinformation bureau, insisting a "Ministry of Truth" cannot exist in the United States.
"They want to be able to put out false narratives without people being able to speak out and fight back," DeSantis said. "But we're not going to let Biden get away with this one, so we will be fighting back."
DeSantis is the latest conservative to slam the Department of Homeland Security's new "Disinformation Governance Board", which has come under intense scrutiny since it was first revealed Wednesday.
Read More at New York Post