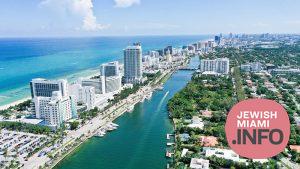 Florida has Lowest Unemployment Rate Amongst the 10 Largest States in the Nation
Governor Ron DeSantis announced that Florida has the lowest unemployment rate among the top 10 largest states in the nation at 2.6 percent, as Floridians see continued economic stability spurred on in part by the thriving tourism industry. Between January and March of 2023, Florida saw a record 37.9 million visitors, the largest volume of visitors ever recorded in a single quarter. In April 2023, Florida's unemployment rate was 2.6 percent for the fourth consecutive month, which is 0.8 percentage points lower than the national rate of 3.4 percent. Florida's statewide unemployment rate has remained lower than the national rate for 30 consecutive months since November 2020.
In April 2023, the labor force was 10,960,000, an increase of 5.8 percent since February 2020. Between April 2022 and April 2023, Florida's total private sector employment grew by 336,200 jobs (4.1 percent), which is faster than the national private sector job growth rate of 2.7 percent during the same time period. In April 2023, with the exception of October 2022, Florida employers have added jobs for 35 months since May 2020. Florida's over-the-year private sector job growth rate has exceeded the nation's growth rate for 25 consecutive months since April 2021.
"Through strong economic policy and strategic investments, Florida is outperforming the nation and providing more opportunity for its citizens, resulting in more than 200,000 new business formations this year alone and an unemployment rate near an all-time low," said Governor Ron DeSantis. "In Florida, we are combatting negative national economic headwinds by promoting policies that support Florida businesses and families and attract record numbers of tourists every day."
Florida's strong economy and freedom first policies continue to draw record numbers of visitors that support Florida's businesses. Florida welcomed 37.9 million total visitors between January and March 2023, according to VISIT FLORIDA estimates. This is the largest volume of visitors ever recorded for a single quarter. A record high of approximately 34.6 million domestic visitors traveled to Florida in Q1 2023, continuing the trend of domestic visitation growth for an eighth consecutive quarter. Florida welcomed 1.8 million overseas travelers in Q1 2023, an increase of 36 percent from Q1 2022. This marks the closest that overseas visitation has come to full recovery since the onset of the pandemic. Total enplanements at 19 Florida airports rose 11.8 percent in Q1 2023 from Q1 2022, reaching 27.6 million visitors.
Florida's labor force grew over-the-year by 2.3 percent (+248,000), faster than the national labor force growth rate of 1.7 percent. In April 2023, Florida's labor force grew by 0.3 percent (+38,000), while the national labor force declined by less than 0.1 percent over the month. In April 2023, total private employment increased by 18,200 (+0.2 percent), growth on par with the national rate of change.
In April 2023, the professional and business services sector gained the most jobs among all major industries, adding 10,900 jobs (+0.7 percent) from the previous month, followed by education and health services with 7,100 jobs (+0.5 percent) and financial activities with the addition of 2,700 jobs (+0.4 percent).
Data from the month of April continues to indicate there are many job opportunities available for Floridians throughout the state, with more than 464,000 jobs posted online. Floridians in search of work and new job opportunities are encouraged to turn to the CareerSource Florida network for help.
Floridians can find guidance on how to register with Employ Florida and search listings of available local job openings. Career seekers also can improve their employability by perfecting resume writing and interviewing skills, establishing career goals and pursuing customized career training. These services are provided at no cost to job seekers.