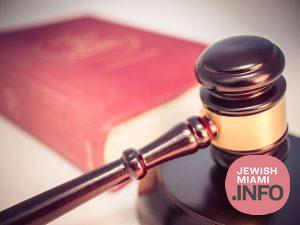 Florida Woman Sentenced to Prison for Her Role in Nationwide Tax Fraud Scheme
A Florida woman was sentenced to one year and one day in prison today for helping to execute a nationwide tax fraud scheme and attempting to prevent the IRS from recovering a fraudulent refund she received after filing a false tax return.
According to court documents and statements made in court, Rebecca Cyphers, 65, of Winter Springs, Florida, participated in a nationwide tax fraud scheme from at least September 2014 to May 2016. As part of the scheme, promoters recruited clients by convincing them that their mortgages and other debts entitled them to tax refunds. Other members of the scheme prepared tax returns on behalf of clients for submission to the IRS, falsely reporting that banks and other financial institutions had withheld large amounts of income tax that entitled the clients to refunds. In reality, the financial institutions had not paid any income to, or withheld any taxes from, the clients. Cyphers admitted to her role in the scheme, which included inviting potential clients to at least one recruiting seminar. She also encouraged the prospective clients to participate in the scheme, even though Cyphers knew it was illegal.
Cyphers personally benefitted from the scheme by filing an amended 2013 income tax return that falsely claimed her mortgage holder had withheld more than $560,000 in taxes. As a result, the IRS issued Cyphers a refund of approximately $240,000 that she was not entitled to receive. Cyphers obstructed the IRS's efforts to recover these ill-gotten profits by making large cash withdrawals from a bank account containing the refund amount, transferring much of the remaining amount into a trust, and sending frivolous correspondence to the IRS.
In addition to the term of imprisonment, U.S. District Judge Carlos E. Mendoza ordered Cyphers to serve one year of supervised release and to pay approximately $ $232,185.20 in restitution to the United States.
In March, the main promoter of the fraud scheme, Iran Backstrom, was sentenced to more than 8 years in prison, and Backstrom's second-in-command, Mehef Bey, was sentenced to 11 years in prison. Another individual, Aaron Aqueron, was sentenced to 51 months in prison for recruiting clients to the scheme and providing information to another co-conspirator for use in the preparation of false tax returns. A fourth individual, Yomarie Febres, was also sentenced to 51 months in prison for preparing false tax returns for scheme participants. Several other individuals in Florida and around the country have received prison sentences for their involvement in the scheme.
Acting Deputy Assistant Attorney General Stuart M. Goldberg of the Justice Department's Tax Division and U.S. Attorney Roger B. Handberg for the Middle District of Florida made the announcement.
IRS-Criminal Investigation is investigating the case.
Trial Attorney Isaiah Boyd III of the Tax Division and Assistant U.S. Attorney Chauncey A. Bratt for the Middle District of Florida are prosecuting the case.