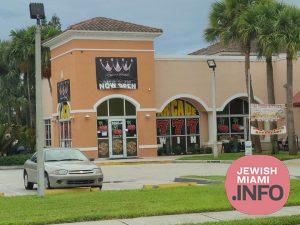 Gambling Den Busted in Boynton Beach After Six Month Investigation
After a six-month investigation, two people were arrested in a gambling den bust in Boynton Beach.
Agents from the Narcotics Division & Money Laundering Unit of he Palm Beach County Sherriff's Office executed a search warrant for illegal gambling at the Crowne Arcade located at 8890 Lawrence Rd, in Boynton Beach. The warrant resulted in the arrest of two suspects.
Agents from the Money Laundering Unit further executed asset seizure warrants on Antonio Magnone which resulted in a total seizure of $326,143.59. Earlier this week, Antonio Magnone turned himself into the Palm Beach County Main Detention Center for the below-listed Criminal Offense:
-(1 Count) Money Laundering (over $100k) Florida Statute § 896.101(3) & (5c) (Felony, 1st degree)
-(1 Count) Keeping a Gambling House Florida Statute § 849.01
-(1 Count) Agent or Employee Gambling House Florida Statute § 849.02
-(31 Counts) Unlawful Possession of a Slot Machine Florida Statute § 849.15
The successful conclusion of this case was a direct result of the ongoing teamwork and partnerships with the 15th Judicial Circuit, State Attorney's Office Felony Crime Division.