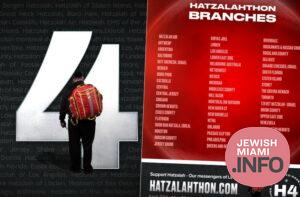 HatzalahThon #4, It's Time To Save Lives
by JewishMaimi.info
It's Just One Month Away!
For the fourth time since its inception, the HatzalahThon is coming back for a week of support to our local heroes. Fifty Four Hatzalah branches from across the globe will be joining together to fundraise a joint $18 Million from April 22nd to May 9th, Rosh Chodesh Iyar – Yud Ches Iyar.
In the past three years, the HatzalahThon has seen unprecedented success fundraising Millions of dollars that have gone directly to the chapters of Hatzalah, purchasing life saving equipment, breaking ground on landmark projects, and providing the funding to keep these vital organizations rolling.
Join YOUR Hatzalah this year at HatzalahThon #4.