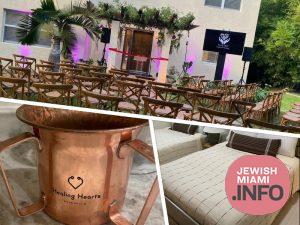 Healing Hearts Opens New Chessed House In Miami Beach
Healing hearts under Rabbi Yochanon and Ester Klein is pleased to announce the official launch the newest addition to their chessed houses near local South Florida hospitals.
The Tzvi and Itty Ainsworth Home of Healing has officially opened in Miami Beach with a full house and adjacent two Shabbos apartments to meet the needs of our international and national patients coming to South Florida for medical treatment.
If you know anyone going thru a medical issue and are in need of guidance or help have them reach out to healing hearts.