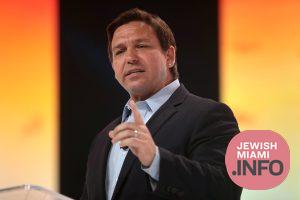 Investigators Knock Down Claims DeSantis Administration Doctored COVID Numbers
Florida investigators have rejected a former health department employee's claim that she was fired for refusing to doctor COVID stats to benefit Gov. Ron DeSantis.
The Florida Department of Health's Office of Inspector General found "insufficient" or no evidence that data scientist Rebekah Jones was told to manipulate or misrepresent pandemic numbers, NBC reported.
Jones, who ran Florida's COVID-19 data dashboard, received national attention after accusing superiors of fudging data to bolster DeSantis' case to ease restrictions.
Read More at the New York Post