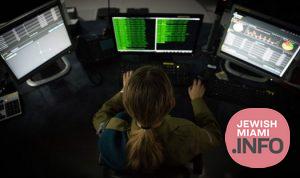 Iranian Spy Network Dismantled In Israel
by JewishMiami.info
An Iranian Spy Network involving four Israeli women who attempted to gather sensitive information on Israeli Intelligence and targets was dismantled, according to a report.
"This is a serious affair, in which an intention to establish a spy network for Iran, which operated within the State of Israel, was exposed and thwarted," said a senior Shabak official. "In this case, we are witnessing attempts at espionage within Israel, by applying the "innocent" coverage of Israeliness and degenerating into a long-term relationship. This is despite the suspects' suspicion that this was an Iranian intelligence source, and in view of their choice to continue the relationship with him and even perform tasks for him."
The four Israeli women had allegedly been approached by a man on Facebook presenting himself as Rambod Namdar, a Jew living in Iran.
The man initiated conversations, and in exchange for cash, began sending these women on "missions" and giving them instructions.
According to the report, the women sent Namdar photos of the US Embassy, the Holon mall, and a Knesset member.
Two of the women are alleged to have attempted to have their son's, who were doing military service, pushed into the IDF Intelligence Division, in an attempt to gain secret information as sources.
As part of the connection with Rambod, one suspect was asked to direct her son, who was about to be drafted into the IDF, to serve in the IDF Intelligence Division and in the meantime, and Rambod spoke by phone with her son to give his opinion on his proficiency in the Persian language, according to Israelnationalnews. It was further revealed that the suspect was instructed by Rambod to gather intelligence about senior members of the defense establishment.
Another suspect worked with Rambod for more than four years and performed tasks assigned to her in exchange for an attempt to get her son into the Intelligence Corps, including facilitating the establishment of a club for Iranians in Beit Shemesh, taking photos of the ballot box during the elections for the 23rd Knesset, attempting to photograph the American embassy in Jerusalem, purchasing electronic devices and installing a hidden camera in a massage room in her home, approaching an MK, and entering and transmitting information about the connection between them.