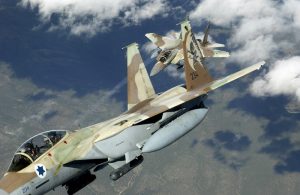 Israel Hits Syrian Port for Second Time This Month
Israel launched an air strike on the Syrian port of Latakia on Tuesday, setting ablaze the container storage area and damaging nearby buildings in a second attack on the facility this month, Syrian state media reported.
An Israeli military spokesperson declined to comment. "We don't comment on foreign reports," the spokesperson said.
The Syrian reports made no mention of any casualties.
Read More at The Algemeiner