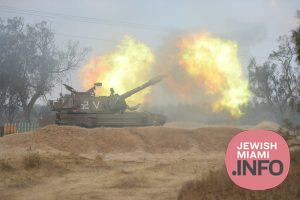 Israel, Islamic Jihad Agree to Egyptian-Brokered Ceasefire
Terrorists in the Hamas-ruled Gaza Strip have agreed to enter into a ceasefire with Israel, Reuters reported Sunday afternoon.
The Palestine Islamic Jihad terrorist organization and Israel both accepted an Egyptian proposal Sunday for a ceasefire agreement, set to go into effect at 8:00 p.m. Sunday.
The report cited an Egyptian security source, who said Jerusalem has accepted the plan, along with a Palestinian Authority official with knowledge of Egypt's efforts to broker a ceasefire.
Read More at israelnationalnews