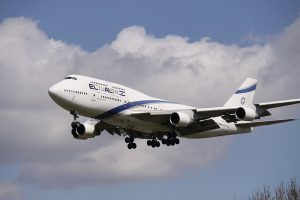 Israel To Finally Reopen to Non-Vaccinated Tourists
Throughout the Corona pandemic. Chaim V'Chessed has chronicled the ups and downs of entry to Israel. After nearly two years of onerous entry restrictions, today, Israel's Cabinet has dramatically decided to open the skies to tourism. 
The cabinet issued the following rulings, which will take effect on March 1.
All tourists will be permitted to enter Israel, regardless of vaccination or recovery.
Pre-flight Covid tests for Israeli travelers flying to Israel will no longer be required. 
Non-Israelis will be required to present a negative Covid test prior to travel to Israel. It is unclear what the quarantine requirements for unvaccinated foreigners will be.
All passengers (Israeli and foreign)  will be required to undergo a Covid test upon arrival at Ben Gurion airport. 
Unvaccinated Israeli citizens entering Israel will no longer require full quarantine. They will need to quarantine only until receiving negative Covid results from their airport test.