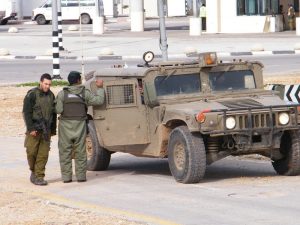 Israeli Police Officer Wounded in Jerusalem Terrorist Attack
An Israeli police officer was wounded in a terrorist stabbing attack in Jerusalem Sunday afternoon.
The attack occurred near the Damascus Gate in the Old City of Jerusalem, when an Arab terrorist rushed the officer, stabbed him, then fled the scene.
Security forces have been deployed to the area and are searching for the terrorist.
Read More at israelnationalnews