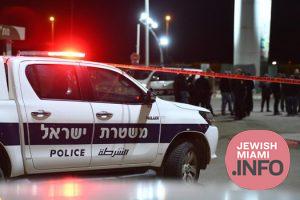 Israeli Security Forces Thwart Bomb Plot by Palestinian Islamic Jihad Terror Cell
Israel's Shin Bet recently thwarted an attempt by a terror cell led by Gaza-based Palestinian Islamic Jihad operatives to carry out attacks on Israeli targets, the security agency revealed Monday.
In a joint operation with the Israel Defense Forces, the Shin Bet arrested seven Palestinians from the Jenin area of the West Bank. The suspects were allegedly recruited by Islamic Jihad militants via social media to make explosives shaped in the form of rockets, to use against Israeli farmers in the area. According to the investigation, members of the cell received instructions and training from Islamic Jihad operatives in the Gaza Strip.
Read More at The Algemeiner