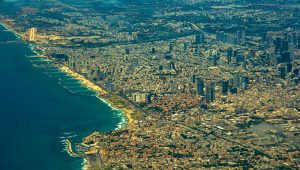 Israel's Population Nears 10 Million, Three Quarters Jewish
by Info News
Of Israel's nearly 10 Million citizens, nearly three quarters are Jews, according to recent statistic from Israel's Central Bureau of Statistics.
Israel's population numbers, which were given as 9,449,000, comprises of Jewish: 73.9% Arab Israeli: 21.1%, and the rest as "other," meaning neither Jewish nor Arab.
In 2021, 184,000 babies were born in Israel, 73.8% of them to Jewish mothers and 23.4% of them to Arab mothers.
Approximately 25,000 new immigrants arrived in the country, as did approximately another 9,000 "migrants".