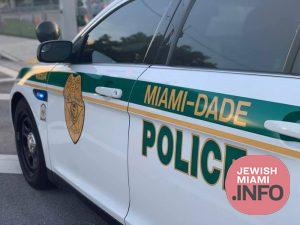 Jewish Man Shot, Lightly Injured, In North Miami Beach Cell Phone Robbery
by JewishMiami.info
Lucky to be alive.
Jewish Broward resident Shaul Shamai thought he was down on his luck Sunday attempting to fix a flat tire on his Tesla when he was robbed at gunpoint and shot in his leg.
The incident took place at the Marathon gas station near Northeast 167th Street and 2nd Avenue around 3:00pm when Shaul says a man approached him brandishing a gun. The man demanded Shaul's cellphone before shooting at him and grazing him in the leg.
"I was shocked, because of what happened, you know, the noise of the bullet, it was unbelievable," Shaul said to 7News Miami, "so he walked away like nothing happened. He walked away, and he disappeared. For a phone, I was almost dead."
Thankfully the the robber made off with just Shaul's cell phone, and Shaul himself was only lightly injured.
No arrests have yet been made and the Miami-Dade Police Department continue to investigate.