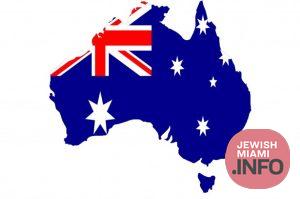 Jewish Population of Australia Close to 100,000 for First Time
The Jewish population of Australia hit a new record in the latest census figures for 2021.
There data released on Tuesday showed there were 99,956 Jews in the country, a 9.8 percent increase from the last figure in 2016 of 91,023, the Australian Jewish News reported.
The Australian Bureau of Statistics (ABS) figures released this week from the 2021 Australian Census showed a historic record, with the Jewish population nearly at 100,000 for the first time, the Executive Council of Australian Jewry (ECAJ) stated.
Read More at israelnationalnews