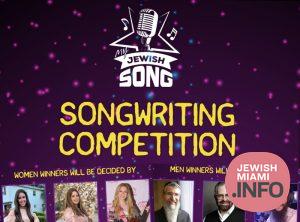 Jewish Songwriting Competition Announces Panel
The Jewish Songwriting Competition announced today the two panels who will decide the winners of the song submissions.
Singer Avraham Fried, composer Yossi Green and music producer Moishy Goldstein will be listening to the men's compositions. Singer Bracha Jaffe, singer-songwriters Esther Freeman and Chaya Kogan will be listening to the woman's compositions.
The best compositions will get their song professionally produced for free at Music Studio NYC, complete with music creation, vocals, mixing and album art.
Runners-up will receive significant discounts to help them record their song at the studio.
In addition, all submissions, whether winning or not, may opt in to have their songs shared with Jewish singers who are looking to buy new compositions.
For more details and to submit your composition, visit MyJewishSong.com
Competition updates will be posted on Music Studio NYC's WhatsApp Status. Click here to view the statuses.