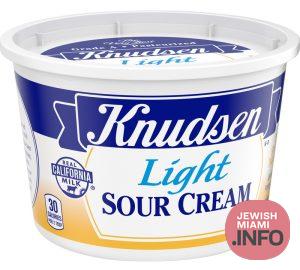 Kosher Alert: Knudsen Light Sour Cream
by JewishMiami.info
The OK Kosher Certification has published an alert notifying the community regarding 16oz Knudsen Light Sour Cream which was mistakenly mislabeled.
Knudsen Light Sour Cream, made at plant #06-245 for the Kraft Heinz Foods Company, was mistakenly labeled with an OK D symbol, while in fact the product was never certified by OK Kosher at all.
According to a release by the OK, corrective actions are being taken.