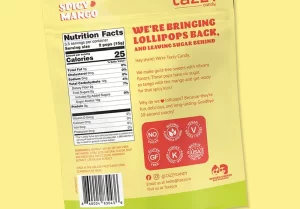 KOSHER ALERT: Tazzy Lollipops Are NOT Certified By OK Kosher
The Ok Kosher Certification has published an alert over the misuse of the OK Kosher symbol on Tazzy Lollipops.
"Tazzy Candy products bear an unauthorized OK symbol," the alert says. "This company is not certified by OK Kosher Certification."
According to the OK, corrective actions are being taken.