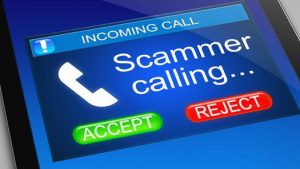 Man Sentenced for Role in International Telemarketing Scheme
A Florida man was sentenced today to 133 months in prison for his role in an international telemarketing scheme orchestrated from a call center in Costa Rica that defrauded more than 400 victims – many of whom were elderly – in the United States out of millions of dollars.
Manuel Mauro Chavez, 32, of Hollywood, was convicted at trial in July 2021 in the Western District of North Carolina of one count of conspiracy to commit mail and wire fraud, six counts of wire fraud, one count of conspiracy to commit international money laundering, and six counts of international money laundering. According to court documents and evidence presented at trial, Chavez was a U.S.-based participant in a fraudulent scheme in which telemarketers based in Costa Rica falsely posed as U.S. government officials and contacted victims in the United States to tell them they had won a substantial "sweepstakes" prize, but before collecting this supposed prize, they needed to make a series of up-front payments to cover purported taxes or other fees. After deceiving victims out of their money, Chavez transmitted these funds from the United States for the benefit of the call center and others involved in the scheme in Costa Rica.
In two related matters, Mark Raymond Oman, 38, of Long Beach, Washington, was sentenced on Nov. 17, 2022, to three years and one month in prison, and Paul Andy Stiep, 30, of Miami, was sentenced on Dec. 20, 2022, to seven years in prison. Oman worked at the call center soliciting victims and collected victim funds in Costa Rica, while Stiep transmitted victims' payments from the United States for the benefit of the call center in Costa Rica.
Assistant Attorney General Kenneth A. Polite, Jr. of the Justice Department's Criminal Division, Assistant Director Luis Quesada of the FBI's Criminal Investigative Division, Acting Special Agent in Charge Michael Scherck of the FBI Charlotte Field Office, Inspector in Charge Tommy Coke of the U.S. Postal Inspection Service's (USPIS) Atlanta Division, and Special Agent in Charge Bryant Jackson of the IRS Criminal Investigation (IRS-CI) Cincinnati Field Office made the announcement.
The FBI, USPIS, and IRS-CI investigated the case.
Trial Attorneys Joshua DeBold and Della Sentilles of the Criminal Division's Fraud Section prosecuted the case.
The department's extensive and broad-based efforts to combat elder fraud seek to halt the widespread losses seniors suffer from fraud schemes. The best method for prevention, however, is by sharing information about the various types of elder fraud schemes with relatives, friends, neighbors, and other seniors who can use that information to protect themselves.