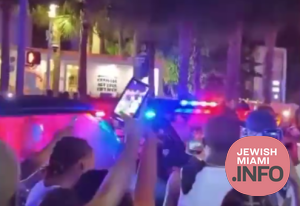 Miami Beach Announces Plan For State of Emergency
by JewishMiami.info
The City of Miami Beach has announced its plan to declare a State of Emergency following a wild Spring Break weekend that saw no less than four injured officers and multiple people shot.
Miami Beach Mayor, Dan Gelber, is scheduled to make the official announcement later this afternoon at a press conference called for 4:00pm.
Along with the state of emergency will be a series of measures related to crowd control, which have become a dangerous problem since Spring Break began.