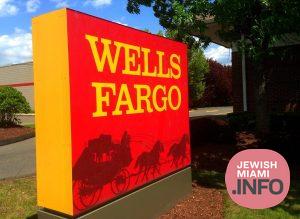 Miami-Dade County's Minority-Owned Small Businesses to Receive $20 Million from Wells Fargo
Today, Wells Fargo announced a $20 million grant to The Miami Foundation, its largest grant received to date, to help historically disadvantaged small business owners in Miami-Dade County to own more of their businesses' assets and improve technology to better serve customers into the future.
The announcement featured Miami-Dade County Mayor Daniella Levine Cava, The Miami Foundation President & CEO Rebecca Fishman Lipsey, Wells Fargo CEO Charlie Scharf, Congresswoman Frederica Wilson, Miami Mayor Francis Suarez, and New Century Dance owner Alexandra Sliva, among others.
"Miami-Dade is a small-business economy, and it has been a priority for my administration to invest in small business innovation and support a diverse business community," said Miami-Dade County Mayor Daniella Levine Cava. "We are thankful to Wells Fargo for this momentous donation that, managed through the excellent team at The Miami Foundation, will be a game changer for small businesses striving to succeed in the new economy and be future-ready."
Miami-Dade is one of five municipalities chosen by Wells Fargo to receive funding through its Open for Business Fund.
"Empowering small businesses to make a full economic recovery and plan for the future is a priority for us," said Charlie Scharf, Wells Fargo's CEO. "As a company, we have a commitment to make the communities where we operate stronger, and to do it at a very local level. Today's donation is one of the largest we've made from the Open for Business Fund, and we know it will make a difference for small business owners here in Miami."
"Minority-led small businesses and nonprofits are vital to the strength of our region," said Rebecca Fishman Lipsey, president and CEO of The Miami Foundation. "This is a transformational investment from Wells Fargo that builds upon the Foundation's commitment to racial equity. It will help create generational wealth and support a stable future for diverse small businesses as we work to foster a strong, equitable, and thriving Greater Miami, which is at the core of our Foundation's mission."
The Miami Foundation plans to use the funding to support diverse small businesses and nonprofits through a combination of capital and technical assistance. The organization will convene a diverse advisory council to help inform strategic program design and disbursement of capital. In addition, they will also leverage insight from community stakeholders and County leadership to provide funding to small businesses and nonprofits in Miami-Dade County.