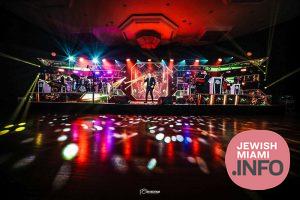 "Moments" An Extraordinary Jewish Event
"Moments"
For those in and around the Syrian Jewish community, it has become a central event of support, inspiration and entertainment.
Produced annually as a benefit for the Shaare Zion Torah Center; a pulsating learning center that caters to thousands of people on a weekly basis, Moments sees world renown Rabbis, speaker and lectures join forces with the brightest names in Jewish music.
The event is multifaceted and literally serves every genre of entertainment, from speeches to interviews, solo performances and duets. Together with Extraordinary multimedia visuals and world class films it's hard not to stay riveted to your seat for the full length of the program.
Produced by : Koby Netanel
Cameras, Live mixing and broadcasting by : Flowmotion Studios
Show Director: Issac Hidary
Photos by Dov Hechtman