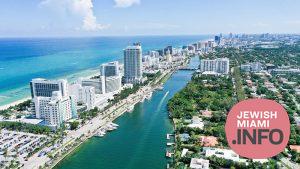 New Jewish Community Center to Open In South Florida
by JewishMiami.info
In 1994, Los Angeles saw a unique type of Jewish enterprise, Cafe Schmooze.
Much more than a cafe, the Schmooze was a disguised Chabad House, shul and Jewish Community Center complete with Motzei Shabbos musical entertainment, Sunday night lectures for seniors, and other programs that fills out a Frum Jewish community's needs.
Housing of all sorts was also available, including home rentals, apartments, condos and luxary locations.
The Cafe Schmooze is now being emulated in South Florida with a location in the works just ten minutes from Boca and twenty minutes from FLL Airport and Hollywood.
Details on the new location opening in September have not been released, but plans are in the works for the new center to open in time for the new school year.
For more information on the center, text 347-512-1429.