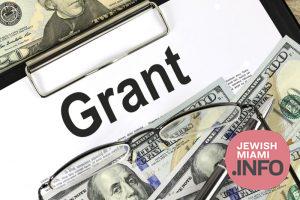 Newest Round of Miami BizUp Small Business Grant Program Launched
Miami-Dade County Mayor Daniella Levine Cava and Commissioner Jean Monestime have launched the newest round of BizUp – a $1 million Business Innovation Start-Up Grant – for local small businesses. Businesses can apply online now through August 28th, and finalists will be invited to pitch their businesses before an expert panel of judges.
This program, managed in partnership with StartUP FIU Local and Bank of America, will award local startups direct grants worth up to $100,000 and provide finalists up to one year of robust technical support. Small businesses registered in Miami-Dade County, creating a positive community impact, and aligned with Mayor Levine Cava's "Four E's:" Equity, Engagement, Environment, and Economy should apply.
The top 30 finalists will pitch their ideas in person to a panel of investors and industry experts at one of two sessions on September 15-16, 2022 and Oct. 19-20, 2022. To be considered, businesses must submit a five-minute pre-recorded pitch and:
Must be registered in Miami-Dade County
Have been in business a minimum of one year or a maximum of five years in Miami-Dade County
More than 51 percent ownership lives in Miami-Dade
Have a positive community impact
Operate in one of the following industries: technology, construction, food, retail and wholesale, or service providers
"Small businesses drive Miami-Dade's economy. Through this innovative grant program, we can help our local entrepreneurs thrive," said Miami-Dade County Mayor Daniella Levine Cava. "I'm proud to have created this program with Commissioner Monestime, a small business champion. In total, BizUp will award $1 million to small businesses operating, hiring, and creating jobs right here in Miami-Dade County."
"My goal in authoring BizUp was to assist with the sustainability of small businesses in our community, with a special focus on innovation and equity," said Miami-Dade County Commissioner Jean Monestime. "I look forward to Miami-Dade County creating more small business success stories and becoming even more of a hub for entrepreneurs to realize their vision of business formation and contribution to the South Florida economy."
For more information visit miamidade.gov/strive305 or the direct link to the application.