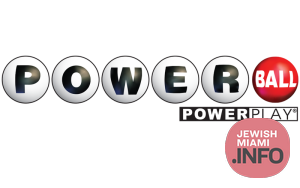 No Winner For Monday Night's Powerball Drawing, Jackpot Jumps To $1.2 Billion
by JewishMiami.info
The winning numbers for the Powerball drawing on October 31 were drawn Monday night, but no lucky winner matched all the numbers to win the historic $1 Billion Jackpot.
The numbers drawn Monday night were: 13-19-36-39-59 and the Powerball is 13.
Following Monday night's drawing, the jackpot for the drawing to be held Wednesday has jumped to an estimated $1.2 Billion.
The winning numbers for the Powerball game are drawn from a field of one to 69. The Powerball number is drawn from a separate fields one to 26. The Powerball drawing is televised every Monday, Wednesday and Saturday at 11 p.m.