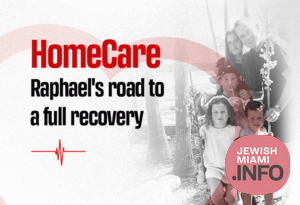 Raphael Chaim Mayer Ben Sima Chasha Needs Your Help To Tackle The Road To Recovery
Our beloved son, Raphael Chaim Mayer Ben Sima Chasha, had a near drowning accident on Friday, May 5th, and has been in the Pediatric ICU ever since. We are grateful that he survived this tragic incident, but the road to recovery is a challenging one.
The hospital recently informed us that they have exhausted all medical options, and our only remaining choice is to bring Raphael home under specialized care. While insurance will cover a portion of the expenses, there are numerous costly equipment and services that are not covered. We now face the daunting reality of needing round-the-clock, full-time nurses and therapists to provide the care Raphael desperately needs.
Furthermore, our current living situation is ill-equipped to handle the specialized devices required for his care. We must find a new home that can accommodate these devices while also ensuring the well-being of our other two children, who were witnesses to this harrowing incident.
We humbly reach out to you, our dear friends and community members, to ask for your support during this difficult time. We understand that times are tough for everyone, and any amount, big or small, will make a significant difference in Raphael's life. Your generosity will enable us to provide the necessary care and equipment for Raphael's recovery and rehabilitation.
Please know that your support extends beyond financial assistance. Your thoughts, prayers, and kind words of encouragement mean the world to us and give us strength during this arduous journey. We firmly believe in the power of unity and the unwavering support of a community.
Thank you from the depths of our hearts for considering our plea and for being a pillar of strength for our family. May Hashem bless you abundantly for your kindness, compassion, and support.
With profound gratitude,
Aaron & Chasya
Please Open Your Heart And Donate Generously. Please Donate Here.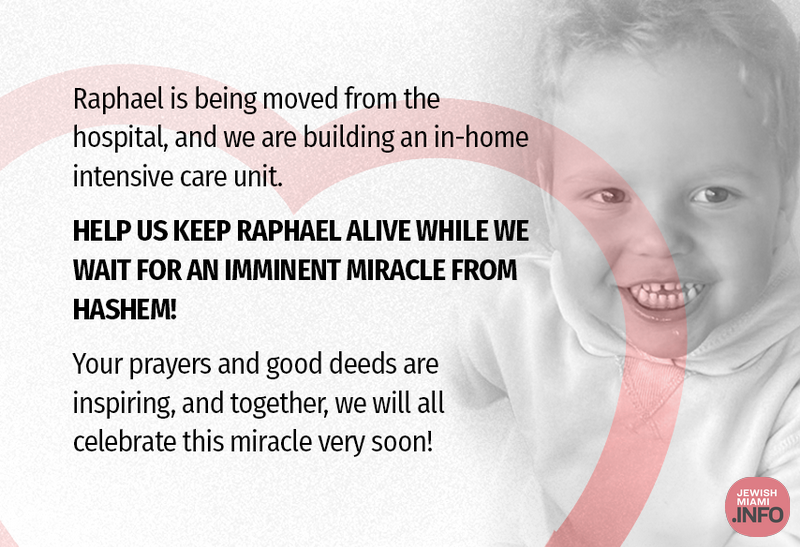 This campaign is endorsed by the following Rabbonim and dignitaries:
Rabbi Sholom D. Lipskar
Rabbi Zalman Lipskar
Rabbi Moshe New
Rabbi Levi Yitzchok Garelik
Rabbi Y.Y. Jacobson
Rabbi Dov Schochet
Rabbi Dovber Pinson
Rabbi Moshe Pinson
Rabbi Yochanon Klein
Incoming donations will be overseen by The Shul of Bal Harbour