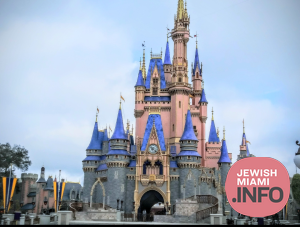 Ron DeSantis Officially Ends Disney's Special Tax Status in Florida
Florida Gov. Ron DeSantis signed a bill Friday nixing the Walt Disney Company's sweet tax deal with the state — after the entertainment giant opposed its so-called "Don't Say Gay" law.
Asserting that the company was aiming to "inject sexuality" into its content, DeSantis said he was not "comfortable having that type of agenda getting special treatment in my state."
Enacted in 1967 to attract Disney to Florida, the so-called Reedy Creek Improvement District gives the company near autonomy — including control over police and fire units as well as infrastructure management — at its properties.
Read More at New York Post