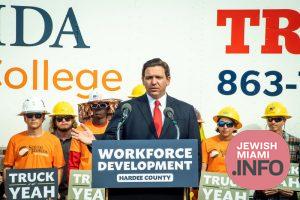 Ron DeSantis Ships Two Planes of Migrants to Martha's Vineyard
Florida Gov. Ron DeSantis sent two full planes of migrants to Martha's Vineyard on Wednesday — making good on his promise to ship off illegal immigrants to progressive states.
The migrants got off the planes from Florida and could be seen on the tarmac at Martha's Vineyard Airport on the small Massachusetts island, Fox News Digital reported.
Read More at the New York Post